Posted on March 2, 2012 by Amy Chatfield | 1 Comment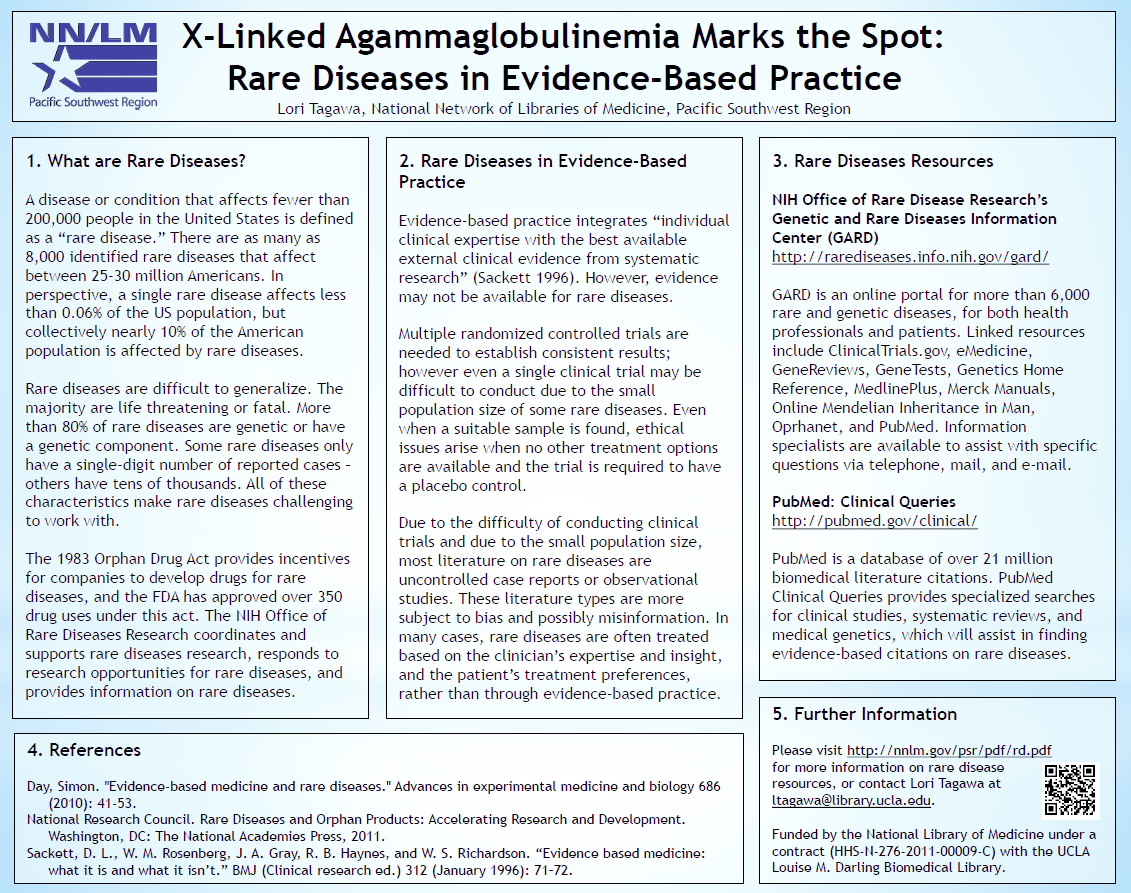 Lori Tagawa, ltagawa@library.ucla.edu
Community Outreach Coordinator, National Network of Libraries of Medicine, Pacific Southwest Region
Evidence-based practice is "the conscientious, explicit, and judicious use of current best evidence in making decisions about the care of individual patients" (Sackett 1996). Under normal circumstances, evidence-based practice can be easily utilized. However, difficulties arise when seeking best practice for a rare disease, a disease that affects less than 200,000 Americans. It is often complicated to perform controlled clinical trials with such a small population and in some instances a rare disease's best practice may lie in sporadic case reports. An individual rare disease may have little impact, but collectively there are nearly 7,000 identified rare diseases that affect 25-30 million Americans and even more worldwide. This poster will briefly explore the complicated relationship between rare diseases and evidence-based practice and will provide search strategies and resources for medical librarians seeking information on rare diseases.
Download the full-size PDF of Lori Tagawa's poster,  X-Linked Agammaglobulinemia Marks the Spot: Rare Diseases in Evidence-Based Practice.
Poster content is copyrighted by author(s). Contact the poster author(s) if you would like to re-publish or re-use their work.
Comments