Posted on | April 25, 2019 | No Comments
Carrie Grinstead, winner of MLGSCA's research grant this past winter, will share about her research experience at MLA next month.  Come learn from the Research Training Institute fellows and be inspired.  Congratulations, Carrie!
Title: Elevate Your Practice with Research: RTI Fellows and Faculty Share Their Experience Designing and Conducting Research
Time: Sunday, May 5, noon-1:55 pm
Location: Columbus AB (East Tower, Ballroom/Gold Level)
Carrie's study investigates hospital-based nurses' behaviors and feeling surrounding online materials for patient and family education. The design is qualitative; with data gathered through in-depth, semi-structured, individual interviews with nurses. Questions investigate nurses' awareness of various materials and satisfaction with content, as well as any personal and patient-, unit-, and hospital-level factors that may affect or complicate their decisions to use one source over others. This rich data can be used to inform later work, including generalizable quantitative survey studies; outreach and education to various stakeholders, including nurses, managers, and quality and safety administrators; and analysis of the effectiveness of online patient education materials.
Posted on | April 25, 2019 | No Comments
It's almost here! Please join us June 12-14 at University of San Francisco. For the Northern California/Nevada Medical Library Group and the Medical Library Group of Southern California 2019 Joint Meeting, Critical Health Sciences Librarianship: Examining Our Role in Social Justice.  
We have over twenty breakout sessions and an exciting line-up of speakers, including Dr. Nicole A. Cooke MSLIS Program Director at the School of Information Sciences, the University of Illinois at Urbana-Champaign, and Dr. Odette Harris, Professor of Neurosurgery at Stanford University School of Medicine and Director of Brain Injury for Stanford Medical Center.
CE courses, held on June 12, are free!  https://ncnmlg.mlanet.org/joint2019/program/ce-courses/
Breakout Session Details https://ncnmlg.mlanet.org/joint2019/breakout-session-details/
Don't delay! Early bird registration and reservations for on-campus housing ends May 10.
Register here: https://2016jmncnmlg.wildapricot.org/2019-JOINT-MEETING-REGISTRATION
Meeting website: https://ncnmlg.mlanet.org/joint2019/
Posted on | April 8, 2019 | No Comments
Here are the 2019 MLGSCA Officer slate of candidates (see below):
The election will open April 8 and run for two weeks until April 22. Ballots will be sent out via email from noreply@electionrunner.com on behalf of Caroline Marshall. You will see my name in the "from" field.  Please check your inbox and spam folder over the next few days and contact me directly if you do not receive the email from Election Runner.  It will be sent to the email you provided when renewing your MLGSCA membership.
Thanks,
Caroline Marshall 2018-2019  MLGSCA Nominating Committee Chair
President Elect 1 Position
Naomi Bishop, UA College of Medicine Phoenix, AZ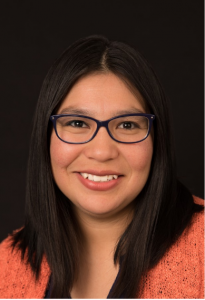 Bio: My name is Naomi Bishop and I am, Akimel O'odham/Pima, a member of the Gila River Indian Community of Arizona. I am the new health sciences librarian at the University of Arizona College of Medicine Phoenix. I am interested in being President -elect of MLGSCA because I want to engage with Medical librarians in all different settings and foster learning and collaboration across Southern California and Arizona. Here is a little more about me.
I received my Master of Library and Information Science from the University of Washington School in 2010. I have a Bachelors of Arts degree in German Studies from the University of Arizona.  I lived in Germany as an exchange-student in high school and studied abroad a year in college.  My work experience specializes in health, biomedical sciences, and engineering.  I  was a solo corporate librarian at Roche Tissue Diagnostics in Tucson from 2012-2015 and most recently a science and engineering librarian at Northern Arizona University.  I served as the President of the American Indian Library Association (AILA) from 2017-2018, the Special Libraries Association Arizona Chapter President from 2014-2015, and Chair of the American Indian Library Association's Youth Literature Awards from 2014-2018. I am a member of the Medical Libraries Association, the American Indian Science and Engineering Society, and the American Indian Library Association.  I am a dedicated leader looking for the opportunity to be involved in MLA at a local level.  Some of my ideas for MLGSCA webinars and CME include inviting members to present/ highlight their work and research, learning more about MLA changes, and creating opportunities for new members to connect with more experienced health librarians. Thanks for this opportunity to be a part of something meaningful and fun!
Statement of Aims
Encourage collaboration and shared learning
Build community and networks
Highlight our contributions and service to medical librarianship
Support and promote health librarianship
Secretary: 1 Position 
Carrie Grinstead   Providence Health & Services, CA
Bio:Since 2015, I have worked as a medical librarian for the Los Angeles Region of Providence St. Joseph Health. Working with a library team that is distributed across several states, I provide extensive reference services, typically completing more than five hundred literature searches each year for physicians, nurses, and allied health professionals. I'm also heavily involved with several nursing research groups, assisting in individual research projects and in building hospital- and regional-level processes for administering nursing research.
In the summer of 2018, I participated in the first MLA Research Training Institute, and I'm currently collaborating with nurses on an original qualitative research project involving patient education and consumer health information. This project is supported by a research grant from MLGSCA.
I received my MLIS from the University of British Columbia, where I took classes in health sciences librarianship and medical informatics. I served as Co-President of our Special Libraries Association Student Interest Group and as Communications Secretary for the Canadian Health Libraries Association group. In the summer of 2017, I completed a graduate certificate in clinical informatics through an online program offered by Oregon Health & Sciences University.
I'm passionate about health information and love being part of a great library team at Providence St. Joseph. It brings me great joy to ease clinicians' access to information that improves patient outcomes, and to support researchers in moving healthcare forward.
Hannah Schilperoort, USC Norris, CA
Bio: I am an information services and nursing liaison librarian at Norris Medical Library, University of Southern California. I am the current MLGSCA secretary and I would like the opportunity to continue serving. The experience has been very rewarding. I enjoy being involved and contributing to the ongoing success of MLGSCA.
Sydni Abrahamsen, Mayo Clinic, AZ
Bio: My name is Sydni Abrahamsen, MLS, AHIP and I am a consumer health librarian in the Patient & Health Education Library at Mayo Clinic in Arizona.  I received my library degree from the University of Arizona in 2014, and have worked at Mayo Clinic since 2016.  In addition to my work in the patient library, I am involved in various patient education activities at Mayo Clinic and am the secretary of the subcommittee for patient  and family education.  I am originally from South Dakota, but have called the Phoenix area home for many years. I've been a member of MLGSCA since 2014 and was involved in planning the 2018 Joint Meeting in Scottsdale, AZ.
Angela Murrell, Scripps Research Libraries. CA
Bio:Angela Murrell is the Instruction and Research Librarian at Scripps Research in La Jolla, Ca. Previously, she was Senior Librarian and manager of the library at Bastyr University, Ca campus. Angela has been a member of MLGSCA since 2005 and is currently the MLGSCA Webmaster. In the past, she has served on the MLGSCA CE Committee and Connection Committee from 2009 to 2011. Attending the MLGSCA joint meetings have helped her build and maintain connections within southern California, and eventually to her facilitating a local networking group, San Diego Health Science Librarians. Her interests also focus on instruction, and she was Vice-Chair/Chair from 2012-2014 of another southern California group, Lifelong Information Literacy interest (LILi) group, also serving on the By Laws Revision Committee 2012-2013, the Conference Planning committee 2013-2014 and serval other committees in that group. She has also been a member of MLA since 2003. In addition to her professional involvement, Angela serves on her son's School Site Council as Chair which oversees the Title I fund allocation and student achievement.
Angela would like to continue to give back to the MLGSCA through service as the next Secretary.
Treasurer:  1 Position
Kevin Pardon, AZ State University Library
Bio.Kevin Pardon is a Health Sciences librarian at Arizona State University where he serves as a liaison to the faculty, students, and staff at ASU's College of Nursing and Health Innovation and College of Health Solutions.  In this role, he leads instruction sessions, assists with literature searches, and develops online learning modules – among many other things.  Kevin joined MLGSCA six years ago when he moved to Arizona from Michigan and is a graduate of the Library & Information Science program at the University of Pittsburgh.  He is a current member of MLGSCA's Research Committee, MLA's Nursing and Allied Health Resources Section (NAHRS), and MLA's Research Section. He has also previously served as president-elect and president of Central Arizona's local group of health sciences librarians (CABL). He looks forward to the potential opportunity to become Treasurer and serve MLGSCA in this role.
Robin Elizabeth Schiff, Charles R. Drew University of Medicine and Science, CA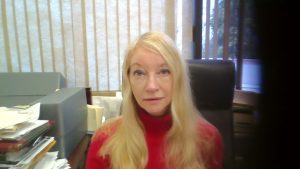 Bio: I have been with Charles R. Drew University of Medicine and Science for two years and am the school's University Archivist, where I am immersed in my passion, the history of medicine on a daily basis. I received my MLIS, with an emphasis in Archival Studies, from San Jose State University in 2009. Thus far, I've had a very interesting career as a librarian in hospital and academic libraries, and as an archivist in pharmaceutical, academic and hospital archives. I have a Bachelor of Science in Business Administration from Cal Poly Pomona, where my major was Finance, Real Estate and Law.
I currently chair MLGSCA's Finance Committee and co-chair the Professional Issues Committee. In addition to my membership in MLGSCA, I am a member of MLA and the Society of California Archivists.
I enjoy being part of MLGSCA and look forward to serving as Treasurer if elected.
Nominating Committee: 2 positions
Jackie Davis, Sharp Memorial Hospital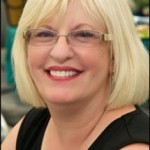 Bio Jackie Davis, MLIS, AHIP has been a librarian for over 15 years working in a military library, a public library, in the world of adult literacy, and found a home as a consumer health librarian for over 11 years. She has experience as a community organizer and has taken these skills into the library at Sharp Memorial Hospital. Jackie has won the CAPHIS Consumer Health Librarian of the Year, one of four Gale/Cengage Librarian Superheroes awards, and was the grateful beneficiary of the First Time AHIP Award. She has presented numerous times at the Joint Meetings and looks forward to being able to give back to MLGSCA through serving on the Nominating Committee.
Mary White
Bio: Mary E. White served as the pharmacy librarian at Kaiser Permanente in the Drug Information Services Department until 2018. Previously, she worked at the Kaiser Permanente Bellflower Medical Center as well as the Kaiser Permanente Baldwin Park Medical Center where she managed the Libraries and Physician Education Departments. Mary has been an active member of MLGSCA and MLA since 1984, and was elected President of MLGSCA, July 2012- June 2014. She served two terms as President due to the President-Elect relocating to the east coast. Mary also served in the Past-President role in 2014-2015 and Chair of the Nominating Committee 2014-2015. In addition, Mary was Chair of the MLGSCA Government/Bylaws Committee 2009-2011. Mary has presented posters at both MLGSCA and MLA, most recently at the 2017 MLA meeting in Seattle, WA. Mary graduated from the University of Southern California with a Master of Library Science and holds a Bachelor's degree in history.
Janice Hermer AZ State University Library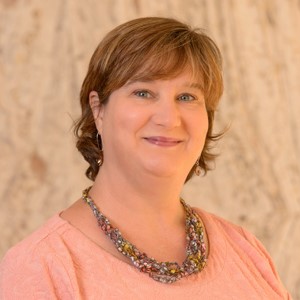 Bio. Hello! I'm Janice Hermer. I have 28 years of experience in health sciences libraries, most of the time in Canada. London Health Sciences Centre Library, Durham Region Health Department Information Centre, the Veterinary Medicine Library at University of Saskatchewan and University of Manitoba Health Sciences Library are in my past. My present is as a Health Sciences Librarian at Arizona State University Library.
I am new to MLGSCA. My first experience was with the Annual Meeting and Conference in January of 2018. I was so impressed by the quality of the conference and with conversations with other attendees. I am still making contacts and learning the value of local professional associations in the USA and MLGSCA has risen in my estimation with both practical and professional value. I hope to serve the members of MLGSCA and support our profession as I have been supported in my growth in expertise as a librarian.
Scott Johnson  Marshall B. at Ketchum University, CA
Bio:Scott Johnson is the Director of Library Services at Marshall B. Ketchum University (MBKU). Scott has been a librarian since 2011, a member of MLA and MLGSCA since 2015, and a member of the Academy of Health Information Professionals (AHIP) since 2018. He was previously the Education/Technology Librarian at MBKU and served as the liaison to the Optometry and Physician Assistant programs. Scott co-authored a peer-reviewed paper and presented a poster at the MLA conference on evaluating Physician Assistant LibGuides for collection development. He also serves as the chair of the website committee for the Association of Vision Science Librarians special interest group.
Posted on | March 19, 2019 | No Comments
Dear MLGSCA Members,
The Nominating Committee is tasked with finding eligible candidates for the upcoming 2019 election. We have identified a few candidates; however, we would like to hear from you by either self-nomination (perfectly acceptable – in fact highly encouraged!) or sharing a colleague's name for possible inclusion on the upcoming ballot.
We are seeking to fill the following offices:
President-Elect/ Continuing Education Chair: 3-year term (President-elect, President, Immediate Past-President)
Treasurer: 2-year term
It might seem overwhelming to run for office, but I can speak from personal experience serving as MLGSCA President for one term. Being an officer of the Chapter has provided me with a tremendous amount of professional growth and allowed me to make some great friends!
Please look for additional information concerning these positions in the MLGSCA Manual and Bylaws on our Chapter's web site http://www.mlgsca.mlanet.org/.
However, please also feel free to contact any of the members of the Nominating Committee.
Thanks!
Caroline Marshall, Nominating Committee Chair
Posted on | March 5, 2019 | No Comments
Congratulations to Past President Caroline Marshall on being a co-author of two recently published articles:
Marshall C, Fields B, Sarsozo L. Rethinking the Patient Education Council Format to Increase Efficiency. Journal of Consumer Health online. 2019  https://www.tandfonline.com/doi/full/10.1080/15398285.2018.1544820
Ansyran L, RN,MSN,CNS, Marshall C, MLS, AHIP, Aronow HU, PhD, Chan A, MN, RN, CNS, CCRN, Coleman B, Ph.D, ACNP-BC, FAHA, FAAN. Inspiring Writing in Nursing (IWIN) – A Clinical Nurse Specialist (CNS) Led Program Clinical Nurse Specialist: The International Journal for Advanced Practice Nursing. 2019  https://journals.lww.com/cns-journal/Fulltext/2019/03000/Inspiring_Writing_in_Nursing__A_Clinical_Nurse.7.aspx
Posted on | February 14, 2019 | No Comments
Each issue of JMLA includes a Resource Review Section and we are looking for contributors!  The content scope is broad and can include electronic resources, software, and other technology tools, library specific or not, that would be of use or interest to medical librarians or in medical libraries.
We need your help in two ways:  we need your suggestions for products to review, and we need authors to write the reviews.  To inspire you to jump at this opportunity, here are the top 5 reasons to write a JMLA Resource Review:
5. Writing a review provides a great opportunity to get published in the leading peer-reviewed journal for medical librarians.
4. You can gain valuable experience as an author.  Whether this is your first time writing, or you are a highly published author, we welcome your submission!  We will provide advice, assistance, and as much editing as you need to get your review ready for publication.
3. AHIP points!
2. Get to know a product or tool in depth!
AND, the number one reason to write a JMLA Resource Review:
1. Share your expertise with your colleagues.  Busy professionals do not have time to stay up to date with every new software package, product, or new tool that comes on the market.  By exploring a resource in depth and reviewing it for JMLA, you can introduce your colleagues to something new that may help them or their users – and which they might never have known about without your review!!!
Convinced yet?  Contact the JMLA Resource Review Co-Editors, Ellen Aaronson (aaronson.ellen@mayo.edu) or Lisa Marks (marks.lisa@mayo.edu).
To see what these reviews look like, please refer to the past few issues of JMLA.  We also have an instruction for authors sheet we can share with you.
Posted on | February 13, 2019 | No Comments
Make tracks to Chicago from May 3–8, 2019! The 2019 MLA National Program Committee and the 2019 Local Assistance Committee are mapping out an exciting and motivating meeting with many stops and destinations.
The theme of the meeting, "Elevate," is derived from Chicago's iconic elevated (the "L" or "El") transit system. The "L" is one of the oldest, most extensive rapid transit systems in the country and was voted one of the seven wonders of Chicago. We hope that, like the "L," MLA '19 will elevate the profession and deliver you to the destination you seek, be it learning, service, partnership, fun, or friendship.
See more at https://www.mlanet.org/p/cm/ld/fid=1429
Posted on | February 13, 2019 | No Comments
I Heard It through the Grapevine – Twitter Correspondents Wanted for MLA'19
Become an #mlanet19 tweeter extraordinaire and earn AHIP points!
Official Meeting Twitter Correspondents engage attendees by promoting and live tweeting MLA '19 Elevate activities, events, and more. As a correspondent, you provide a unique perspective about the MLA '19 meeting and begin a larger conversation of the event. You can Tweet before and during the meeting.
Blog correspondents earn a maximum of 1 AHIP point upon completion of 3 Tweets. Join the Twitter Correspondent team to promote and live tweet MLA '19 Elevate meeting events and to share your unique Chicago conference story.
The MLA'19 hashtag is #mlanet19 and the official MLA Twitter account can be found viewed here.
Sign up using our online application by April 1, 2018. 
See more at https://www.mlanet.org/blog/call-for-mla-2019-twitter-correspondents
Posted on | February 13, 2019 | No Comments
(There are book titles playing on the original catchy lyrics of that song – just like this title – but more on that at a later time)
Looking for a way to fund your MLA travel? MLA offers 10 Annual Meeting Travel Grants of up to $1,000 each for travel and meeting-related expenses. Applicants must be members of MLA, be employed as a health information professional with 2–5 years of experience at the time of the meeting, and complete an online form with a 200-word statement of intention.
See more at https://www.mlanet.org/blog/mla-19-financial-support
Posted on | February 13, 2019 | No Comments
MLA '19 ELEVATE continuing education (CE) courses in Chicago, IL, will take place on Friday, May 3, and Saturday, May 4, 2019. CE courses support health sciences librarians and other information professionals in adapting to rapidly changing environments, transforming their collections and service models, and leading important new changes in education, research, and librarianship.
Continuing Education courses at MLA'19 are now being listed under professional practice areas (just as the Immersion sessions, Papers, Posters, and Lightning Talks) – Information Services, information Management, Education, Professionalism & Leadership, Innovation & Research Practice, Clinical Support, and Global Health & Health Equity. Find the course that meets your needs. Elevate Yourself!
See more at https://www.mlanet.org/blog/mla-19-continuing-education-ce
Posted on | February 5, 2019 | No Comments
Registration and lodging reservations are open for MLA '19, occurring May 3-8 at the Hyatt Regency in Chicago. This year's conference will feature 105 papers, 52 lightning talks, over 200 posters, and four plenary speakers. Of particular interest to our chapter, MLGSCA member Jerry Perry will deliver this year's Janet Doe lecture. Attendees should register by April 3, 2019, in order to take advantage of early bird rates with a discount of up to $100.
Posted on | November 9, 2018 | No Comments
Working on or considering a research project?  MLGSCA is proud to be able to offer grants of up to $500 that support research on topics and issues in health sciences librarianship. Of particular interest are projects that are practical in nature so that results can easily be put to use in other libraries. Group proposals are also encouraged!  Please see grant description regarding eligibility, requirements, and proposal guidelines.  For more information, contact Janene Wandersee, MLGSCA Research Chairperson.  Applications will be accepted through December 7, 2018.
keep looking »