Posted on | July 6, 2016 | No Comments
Happy 20th anniversary to PubMed, which first appeared as an "experimental database" from the National Library of Medicine in 1996! Click here to read the initial press release about free MEDLINE or here watch the press conference where then-Vice President Al Gore first demonstrated PubMed.
Many changes and improvements have been made to the PubMed interface over the years. What's your favorite? Your least favorite? Are there any old features you miss? Let us know in the comments.
Posted on | June 16, 2016 | No Comments
On behalf of the Awards Committee:
Nomination deadline is July 1st:
Purpose
The purpose of the MLGSCA Outstanding Health Sciences Library Paraprofessional of the Year Award is to honor an outstanding library paraprofessional in a health sciences library and to recognize the critical role and important contributions library paraprofessionals make to the development and evolution of modern health sciences libraries and librarianship.
Criteria
Considerations/criteria for nominating a paraprofessional for this award include, but are not limited to, a paraprofessional that:
Provides consistently, excellent library service.
Continually suggests improvements or innovative ideas and is willing to take the lead in making good suggestions a reality.
Encourages and promotes the library's mission, facilities and resources.
Enhances the promotion and marketing endeavors of the library through facilitating productive, effective communication between users and the library.
Is professionally curious and is willing to take risks, even if that means moving beyond their comfort zone.
Is a lifelong learner and regularly attends training or other local or regional events to improve their skills and knowledge base.
Nominations
Nominations can be made by any MLGSCA member and sent to the Awards Committee chair. Please use the available form. Nomination deadline is July 1st.
Frequency and Number of Awards
The Outstanding Health Sciences Library Paraprofessional of the Year Award is given annually to one outstanding paraprofessional in a health sciences library.  If there are no suitable candidates nominated, the award is not given. The award is usually presented by the MLGSCA President during the Fall Meeting.
For more information, please contact:
Lisa A. Marks, MLS, AHIP
Director of Libraries
Instructor, Medical Education
College of Medicine
Phone (480) 301-4422
Fax (480) 301-7005
marks.lisa@mayo.edu
Posted on | June 14, 2016 | No Comments
Posted on | May 25, 2016 | No Comments
AHIP First-Time Applicant Award
Purpose:
To encourage members of the MLGSCA Chapter to apply for membership in the Academy of Health Information Professionals (AHIP).
Award:
Participant will be reimbursed for the AHIP application fee ($200 Academy Member level or above, or $135 Provisional member level).
Eligibility:
Current member of MLGSCA Chapter and of MLA (National) as of AHIP application.
First time applicant for AHIP membership at any level.
Completed AHIP documentation and payment submitted to the Medical Library Association and AHIP membership successfully awarded.
Terms:
One award covering the application fee for AHIP membership will be available to MLGSCA members.
AHIP membership must have been awarded within the past 12 months of the application deadline. Applications must be received by July 31, 2016.
Application Process:
Submit the following via email to Kathleen Carlson (kncarlso@email.arizona.edu), AHIP Chapter Credentialing Liaison. Preferably as one PDF:
Letter of Application stating briefly why you are applying for AHIP membership and how it will assist your professional goals.
Copy of their letter of acceptance into the Academy of Health Information Professionals.
Proof of payment to MLA – AHIP
Proof of MLA membership
Proof of MLGSCA membership
Award winners are only eligible to win the award once.
The Awardee will be determined by a random drawing of all applications received that meet all the criteria. Each application will be numbered in order as it is received, and an Internet random number generator will be used to select the winning application.
Timeline:
Applications will be acknowledged upon receipt.
The Award winner will be randomly selected (all applications will be numbered based on the order in which they are received).
Award recipients will be acknowledged in the MLGSCA blog and at the Chapter's Spring Meeting.
Kathleen Carlson, MLS, AHIP
UA College of Medicine – Phoenix
Phone: 602-827-2340
Posted on | May 23, 2016 | No Comments
Posted on | April 18, 2016 | No Comments
Tiffany Moxham received the MLGSCA Professional Development Award. Interested to see how she used it? Here is her account:
The MLGSCA professional development grant allowed me to present at the Society of Teacher's for Family Medicine's [STFM] Medical Student Education conference in Phoenix.   My topic, "Librarian outreach to support retention and reward of community preceptors" garnished more conversations, input and expansion ideas that I had envisioned.   One of the conference themes was the recruitment and retention of community preceptors so the offers of cooperation and connected integration were expansive.  The integration of outreach services into a variety of existing School of Medicine programs was specifically hardily greeted. I was particularly interested in the doctors' candid expression of how they view librarians' roles within medical schools and clinical settings.
Multiple sessions opened up ideas for future librarian support.   The area of nutrition in medical education is not a subject I would have thought about beyond teaching obesity, the food groups, and diet regimes.  In turns out that there are several innovative programs that bring healthy cooking and pragmatic nutrition guidance into medical education.   One of these programs shows medical students how to make meals that are affordable, quick, and healthy.  With obesity levels and related comorbidity at a high, these programs take our future doctors from lecturing to provision of pragmatic options. This also opens up community opportunities at all levels. On return, when I started to look into this I found that  locally one program teaches "at risk" teenagers healthy cooking habits, another places a farmer's market outside of a hospital once a week.   These types of programs, when paired with medical students, also assist in creating connections and understand of the community outside the clinical setting.   Teaching with technology and new products are of course always a bedrock for librarians' curriculum involvement. While a couple of new products were showcased, enhancement and novel use of existing products led this category.   This served as a timely reminder of the counter productivity of stockpiling and implementing new products and teaching tools without investing in training and development time.
Perhaps the most important part of attending STFM was being able to be a part of internal innovation that was being formulated during the conference.  Collaborating with my own faculty on ideas being newly formulated after each conference talk or poster session was priceless.  That these ideas could then immediately be reviewed by those from around the country is the center of why conference attendance can be so important. So thank you to the MLGSCA Awards Committee and all those who support MLGSCA for providing me with one of the Professional Development Grants this year.  In addition to the personal learning and collaboration the conference provided, I hope to share service improvements and new collaboration ideas beyond my own institution.
Posted on | April 13, 2016 | No Comments
1. How did you become interested in medical librarianship? Medical librarianship was actually pretty new to me until I started at the Wilson Dental Library. I had taken classes in the history of medicine and had experience with archives and special collections, so I have approached the field from that perspective. Lately, I have become interested in the maintenance, conservation, and presentation of the history of medicine and specifically, dentistry.
2. What is your current position? I am currently the Technical Services Library Assistant at USC's Wilson Dental Library.
3. What do you enjoy most about your current position? I thoroughly enjoy the flexibility and jack-of-trades nature of my position. I handle new books processing, donations, and missing book searches, but also get to work with our patrons. I have also been fortunate enough to assist with rare book and archives projects and recently created a display centered on important works and artifacts in dentistry.
4. What do you think is the most interesting or challenging issue in librarianship today? I am interested in the future of libraries. As an MLIS student, I envision what my future career will look like and what libraries will be like. In class and at my current position, I have had many conversations about space for computers, shelving for print collections, and study space; these are all part of this larger conversation about our role and what services we provide to our patrons. I don't think this conversation is new nor is there a right answer; libraries are always evolving and adapting, but I do think this is an exciting and challenging time to get an MLIS.
5. Please provide a link that made you think (an article, video, blog post, other webpage, etc. that you found to be interesting or thought-provoking): My background is in American history, so I couldn't help but be drawn to this article about "war libraries" from American Libraries Magazine earlier this year: The Library War Service: ALA's book campaigns during World War I
Posted on | March 28, 2016 | No Comments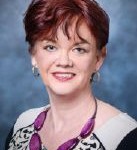 President-Elect:
Caroline Marshall
Cedars-Sinai Medical Center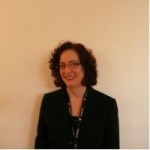 Secretary:
Susan McKinlay
West Coast Ultrasound Institute
MLGSCA Nominating Committee incoming members:
April Aguiñaga
Maricopa Integrated Health System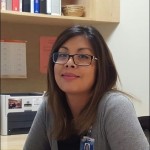 Sunny McGowan
Scripps Mercy Hospital
MLGSCA Nominee to the MLA Nominating Committee
Annie Thompson is proposed as the MLGSCA Nominee to the MLA Nominating Committee (University of Southern California, Wilson Dental Library)
The Nominating Committee would like to extend our sincere thanks to all candidates for their willingness to step forward and serve.
Kathleen Carlson, MLGSCA Nominating Committee Chair 2015-2016
Amy Chatfield (CA) 2015-2017
Norma Layton (CA) 2015-2017
Lisa Marks (AZ) 2014-2016
Lori Tagawa (CA) 2014-2016
Posted on | March 15, 2016 | No Comments
Do you have a project idea? Now is the time to apply for the MLGSCA Research Grant of up to $500 to support your library research!
MLGSCA recognizes the need for research that focuses on topics and issues in health sciences librarianship. Of particular interest are projects that are practical in nature so that results can easily be put to use in other libraries. Group proposals are also encouraged!
General information:
MLGSCA recognizes the need for research that focuses on topics and issues in health sciences librarianship. Of particular interest to MLGSCA are research projects that are practical in nature so that results can easily be put to use in other libraries. In addition to original research proposals, demonstration or replicated research proposals are considered acceptable. Group proposals are also encouraged. $1000 has been set aside for the awards program for the July-June fiscal year with $500 being the maximum amount per award.
In addition to the requirements listed below, all successful recipients of an award must share with the membership both a project proposal summary prior to research implementation as well as the results of the research project.
A brief summary of the project proposal is be written by the award recipient and featured in the "Spotlight on Research" section of the MLGSCA website and/or as an article for the MLGSCA blog within 30 days after award notification.  Research project results are to be shared with the membership and may take the form of an MLGSCA blog article, a presentation at an MLGSCA program or joint meeting, or a poster session at an MLGSCA program or joint meeting.
Awards may be used for purposes such as the following:
equipment/materials
software
photocopying
promotional  materials to advertise research project

consulting services (with approval)
poster creation
research participation incentives (with approval)
supplies/postage
Salary, benefits, tuition/course fees and travel are not supported under this awards program.
Eligibility: All applicants must hold current membership in MLGSCA. Student members of MLGSCA will be required to identify a practicing medical librarian or a library school faculty member as a sponsor for their research project. Sponsors do not have to be members of MLGSCA. In exceptional cases, consideration may be given to outstanding research proposals submitted by individuals who do not meet these eligibility requirements.
 Requirements:
All applicants must submit a completed research proposal to the Chair of the MLGSCA Research Committee by the due date. Late proposals will not be accepted.
A current curriculum vita must be included with the application.
If the proposal is a group project, a principal investigator must be identified in the application. The person identified is responsible for the research project and reporting.
If a student member of MLGSCA, a sponsor must be identified in the application (see eligibility section).
Consulting services and Research Participant incentives must be pre-approved by MLGSCA Research Chairperson or committee designee.
Approved applicant(s) must submit an itemized final budget.
If the research results are published, recognition of Chapter support must be given.
Research results must be shared with the membership within ninety days of completion of the project. The Committee may request status updates on projects that are "in process".
Proposal Guidelines:
Grant proposals should be brief, but complete. The following must be included:
Part 1: Project design
title of the project
name(s) of participants in the project including identification of principal investigator. Students should list their sponsor in this section.
rationale and assessment of needs including an explanation of the value of the research. This may include a summary of recent literature. (suggested length 1-2 pages).
methodology – describe the general strategies to be employed in implementing this project. If this is a group project, it is important to identify the roles individuals will have in the project. If replicating another research project, indicate which project and if there is any variation in your proposal. Analyze the specific tasks necessary for carrying out this project and prepare a timetable for the completion of the project (suggested length: 2-3 pages).
budget – provide a detailed budget for all expenses related to the research proposal. Indicate which expenses for which you are seeking to cover with the MLGSCA grant.
sharing with members – indicate plans for sharing results of the research project with members of MLGSCA
Part 2: Curriculum vita that includes:
applicant's name
current working title
institution name and address
telephone and fax number (if available)
education
recent (5-10 years) work experience
Judging: Each research proposal will be reviewed by members of MLGSCA Research Committee and a review ballot will be completed by committee members. Official notification will be sent to recipients and non-recipients after the Advisory Board meets and reviews the final list submitted by the Research Committee. Normally, this would be 15-30 days after the due date of the grant application. Depending on the quality of the applications, the Research Committee may recommend that no grants be presented in a given year.
Applications will be accepted through May 10, 2016.
For more information, please contact:
Deb Schneider, M.Ed, MLIS |
MLGSCA Research Chairperson
Senior Librarian/Nurse-Library Liaison
Library Services | HonorHealth Scottsdale Osborn Medical Center
P: 480-882-4870 | F: 480-882-4200 | honorhealth.com
Posted on | March 15, 2016 | No Comments
Posted on | March 10, 2016 | No Comments
President-Elect
Kathryn Houk
Bio:  Kathryn (Katie) Houk has a B.S. in biology from Elon University, NC and graduated with her MLIS from Kent State University in 2009. She officially became a medical librarian in 2011 when she was hired to be the liaison to the biomedical sciences programs at Tufts University's Hirsh Health Sciences Library in Boston, MA. An active member of MLA since 2011, Katie has attended the annual meetings in Boston, MA, where she presented a poster, and Austin, TX. She will be presenting a paper in Toronto, ON this spring and plans to apply for her AHIP certification in July.
Katie was also an active member of the regional medical library groups and participated in the NE NN/LM community while in Boston. For the past three years she was co-chair of the eScience Portal for New England Librarians, and participated in various ways with the eScience Symposium, presented annually by the UMass Medical Library, NE NN/LM and the Boston Library Consortium.
Katie and the SDSU Library hosted the MLA fall webinar series this past November and December, and Katie is looking for ways to become more involved with the medical library community in southern California. 
Statement of Aims:  In my five years as a health sciences librarian, I have been lucky enough to attend courses and training for systematic review support, NCBI databases, and research data management; which I believe has allowed me to be focused on the forefront of what's new and evolving in academic health sciences librarianship, while still gaining understanding of the day-to-day needs of practitioners, students and faculty through my everyday job functions. Having come from a very active, but geographically compact region, I would love to try to build a stronger relationship with the PSR NN/LM to promote educational opportunities in these new and exciting areas of librarianship across our expansive area.
I think any aspiration for change is predicated on strong communication and sense of community. I have a strong interest in marketing and promotion having served as the chair of the public relations team for 2.5 years while at Tufts; helping to develop programs such as fun de-stress events, therapy dog visits, and video marketing.
I would like to work with MLGSCA to promote more active communication and provide more openly announced opportunities for meet and greets within metro areas. With my interest in promotion, I am also looking forward to the opportunity to promote all of the wonderful work and ideas MLGSCA brings to our national organization and work towards an environment where everyone feels like their voice can be heard.
Caroline Marshall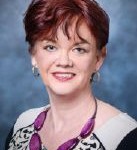 Bio:  Caroline Marshall is a Senior Medical Librarian for Public Services at the Cedars-Sinai Medical Center Medical Library. She is the liaison librarian to the Nursing Department, teaches nurses' information literacy skills and provides research consultations. She is a member of the Cedars-Sinai Nursing Research and Evidence Driven Practice (NR-EDP) Council and the Family and Patient Education committee. In addition, she provides specialized support to researchers including NIH Public Access and SciENcv compliance. Ms. Marshall conducts rounds with medical residents to provide clinical support and teaches regular classes on Database Searching, Getting Published and Health Literacy for the medical staff.

Ms. Marshall received a B.A. from Trinity College, Dublin Ireland. After more than 20 years in Financial and Media Research she enrolled in Southern Connecticut State University's Masters of Library Science Program and graduated in 2006. She received her AHIP at Senior Level in 2014. She has been an active member of the MLGSCA, since moving to California from Connecticut in 2012, where she served as Leader of the Community of Interest for Health Literacy, New England Region, teaching librarians in the network to launch health literacy initiatives in their organizations. Her activities with MLGSCA include; MLGSCA Web committee member (July 2013 to present) and Research Committee member (July 2013 –present). She also mentors interns from UCLA (University of California Los Angeles) Graduate School of Education and Information Studies Internship Program and the San Jose State University School of Library and Information Science Internship Program.
Statement of Aims:  I am really honored to be considered for the President-Elect officer position for the MLGSCA.
One of the first things I noticed when I became a librarian is how we continuously need to grow and develop to maintain the integral role we play in the organizations we serve. That requires innovation and creativity to help bring about the constant transformational change that our roles require to show our relevancy and to prove that we do provide economic value. Continuing education has helped me greatly in redefining and expanding my skills to support the research and projects high on my institutions agenda. Strong programming can help others support and achieve the goals of their institutions, thereby demonstrating return on investment.
Many people I have spoken to at conferences hold a variety of roles in their organization. I am a strong believer in using our networking and media resources to communicate with other librarians both regionally and nationally the opportunities open to medical librarians and how with the support of the MLGSCA and MLA they can continue to grow and adapt to the changes in their institution. I never planned on becoming a medical librarian but am so thankful that is where I am today.
Secretary
Susan McKinlay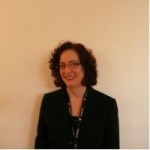 Hello, my name is Susan McKinlay, full time solo librarian at West Coast Ultrasound Institute located in Ontario, California; an allied health career college with 500 students, faculty and staff (teaching ultrasound, magnetic resonance image, and vocational nursing). I graduated from the University of Wisconsin at Milwaukee School of Information Studies in December 2006 and began my current position in October of 2013. I brought with me an undergraduate degree in finance; after years of experience performing document review and data entry for a federal court. Pleased to meet you all. My volunteer experience has been all over the place from the Girl Scouts, Daughters of the American Revolution, charity fundraising in the workplace, schools, libraries, and hospital information desks. Once or twice I have volunteered with ACRL chapter in Washington State. Currently, I am pursuing online educational opportunities with the National Library of Medicine after initial taking a class in consumer health information.
I am so pleased to have the opportunity to become involved with the Medical Library Group of Southern California and Arizona [MLGSCA] after meeting so many wonderful librarians at PubMed trainer workshop in Phoenix just before last year's Super Bowl game. I don't know who won that game, but I am interested in providing accurate, current and professional information. Looking ahead as secretary, my interest is in providing concise and timely reporting of meetings.
MLGSCA Nominating Committee
April Aguiñaga
I have been a medical librarian for Maricopa Integrated Health System (MIHS), since February 2007. My previous experience has been as public librarian for various public libraries since 1994. I have lived in Phoenix on and off since 1987 but also lived in Omaha, Nebraska; Houston, Texas; San Diego & Long Beach, California. Since my husband is also a librarian I attended many American Library Association conferences, the MLGSCA/NCNMLG Joint Conferences in 2008, 2010 & 2013 and 2 of the MLA Annual Meetings in Minneapolis & Boston. I am active in our local group – CABL (Central Arizona Biomedical Libraries) and served as secretary from November 2008 – December 2013, President-Elect & President and just went off the CABL Executive board as Past President in December 2015. I have been a part of the MLGSCA Executive board when I served as MLGSCA Secretary from July 2012-June 2013. Plus was involved with 2010 MLGSCA/NCNMLG Joint Conference held in Glendale, AZ as Hospitality Chair. I have been a member of CABL, MLGSCA & MLA since 2007.
I look forward to the opportunity to continue to support our MLGSCA membership through participation on the MLGSCA Nominating Committee.
Jackie Davis
Jackie Davis, MLIS, has been a librarian for over 10 years working in a military library, a public library, in the world of adult literacy, and found a home as a consumer health librarian for over 5 years. She has experience as a community organizer and has taken these skills into the library at Sharp Memorial Hospital. Telling others about the health library at her institution is a joy because she believes so strongly in the power of information – especially the power of information embedded in a caring relationship. She won the CAPHIS Consumer Health Librarian of the Year for 2013 and one of the Gale/Cengage Librarian Superheroes awards!
Sunny McGowan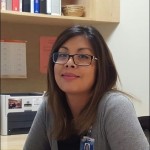 Sondhaya "Sunny" McGowan is the Manager of the Melisa Reasner McGuire Health Sciences Library at Scripps Mercy Hospital, San Diego. Her history with MLGSCA began when she joined as a library school student in 2008. While working towards her degree, Sunny was a part-time medical librarian technician and received the first MLGSCA Scholarship for Paraprofessional in Health Sciences Libraries.
After accepting the position as Medical Librarian at Scripps in 2011, Sunny took a more active role in MLGSCA by Co-chairing Membership with Lori Tagawa and fulfilled a single term as MLA Chapter Council Representative Alternate for Kathleen Carlson in 2014. 
Sunny is currently the MLGSCA Secretary, and her willingness to take on opportunities to experience other roles in MLGSCA is what lead her to run for a position in the Nominating Committee.
Kevin Pardon
Kevin Pardon is a Health Sciences librarian at Arizona State University where he serves as a liaison to the faculty, students, and staff at ASU's College of Nursing and Health Innovation and College of Health Solutions. In this role, he leads instruction sessions, assists with literature searches, and develops online learning modules – among many other things. Kevin joined MLGSCA just over three years ago when he moved to Arizona from Michigan and is a graduate of the Library & Information Science program at the University of Pittsburgh.
He is currently the Past-President of the Central Arizona Biomedical Libraries Group (CABL) and is a current member of MLGSCA's Research Committee, MLA's Nursing and Allied Health Resources Section (NAHRS), and MLA's Research Section.
Candidates submitted by your MLGSCA 2015-2016 Nominating Committee:
Kathleen Carlson, Chair (2015-2016)
Amy Chatfield (CA), (2015-2017)
Norma Layton (CA), (2015-2017)
Lisa Marks (AZ), (2014-2016)
Lori Tagawa (CA), (2014-2016)
A special thanks to Elisa Cortez (Loma Linda University) for her guidance and knowledge on Ballotbin.
Posted on | February 11, 2016 | No Comments
« go back
—
keep looking »