Posted on | March 28, 2016 | No Comments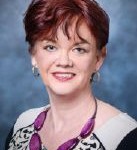 President-Elect:
Caroline Marshall
Cedars-Sinai Medical Center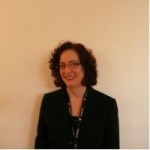 Secretary:
Susan McKinlay
West Coast Ultrasound Institute
MLGSCA Nominating Committee incoming members:
April Aguiñaga
Maricopa Integrated Health System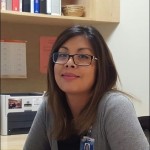 Sunny McGowan
Scripps Mercy Hospital
MLGSCA Nominee to the MLA Nominating Committee
Annie Thompson is proposed as the MLGSCA Nominee to the MLA Nominating Committee (University of Southern California, Wilson Dental Library)
The Nominating Committee would like to extend our sincere thanks to all candidates for their willingness to step forward and serve.
Kathleen Carlson, MLGSCA Nominating Committee Chair 2015-2016
Amy Chatfield (CA) 2015-2017
Norma Layton (CA) 2015-2017
Lisa Marks (AZ) 2014-2016
Lori Tagawa (CA) 2014-2016
Posted on | March 15, 2016 | No Comments
Do you have a project idea? Now is the time to apply for the MLGSCA Research Grant of up to $500 to support your library research!
MLGSCA recognizes the need for research that focuses on topics and issues in health sciences librarianship. Of particular interest are projects that are practical in nature so that results can easily be put to use in other libraries. Group proposals are also encouraged!
General information:
MLGSCA recognizes the need for research that focuses on topics and issues in health sciences librarianship. Of particular interest to MLGSCA are research projects that are practical in nature so that results can easily be put to use in other libraries. In addition to original research proposals, demonstration or replicated research proposals are considered acceptable. Group proposals are also encouraged. $1000 has been set aside for the awards program for the July-June fiscal year with $500 being the maximum amount per award.
In addition to the requirements listed below, all successful recipients of an award must share with the membership both a project proposal summary prior to research implementation as well as the results of the research project.
A brief summary of the project proposal is be written by the award recipient and featured in the "Spotlight on Research" section of the MLGSCA website and/or as an article for the MLGSCA blog within 30 days after award notification.  Research project results are to be shared with the membership and may take the form of an MLGSCA blog article, a presentation at an MLGSCA program or joint meeting, or a poster session at an MLGSCA program or joint meeting.
Awards may be used for purposes such as the following:
equipment/materials
software
photocopying
promotional  materials to advertise research project

consulting services (with approval)
poster creation
research participation incentives (with approval)
supplies/postage
Salary, benefits, tuition/course fees and travel are not supported under this awards program.
Eligibility: All applicants must hold current membership in MLGSCA. Student members of MLGSCA will be required to identify a practicing medical librarian or a library school faculty member as a sponsor for their research project. Sponsors do not have to be members of MLGSCA. In exceptional cases, consideration may be given to outstanding research proposals submitted by individuals who do not meet these eligibility requirements.
 Requirements:
All applicants must submit a completed research proposal to the Chair of the MLGSCA Research Committee by the due date. Late proposals will not be accepted.
A current curriculum vita must be included with the application.
If the proposal is a group project, a principal investigator must be identified in the application. The person identified is responsible for the research project and reporting.
If a student member of MLGSCA, a sponsor must be identified in the application (see eligibility section).
Consulting services and Research Participant incentives must be pre-approved by MLGSCA Research Chairperson or committee designee.
Approved applicant(s) must submit an itemized final budget.
If the research results are published, recognition of Chapter support must be given.
Research results must be shared with the membership within ninety days of completion of the project. The Committee may request status updates on projects that are "in process".
Proposal Guidelines:
Grant proposals should be brief, but complete. The following must be included:
Part 1: Project design
title of the project
name(s) of participants in the project including identification of principal investigator. Students should list their sponsor in this section.
rationale and assessment of needs including an explanation of the value of the research. This may include a summary of recent literature. (suggested length 1-2 pages).
methodology – describe the general strategies to be employed in implementing this project. If this is a group project, it is important to identify the roles individuals will have in the project. If replicating another research project, indicate which project and if there is any variation in your proposal. Analyze the specific tasks necessary for carrying out this project and prepare a timetable for the completion of the project (suggested length: 2-3 pages).
budget – provide a detailed budget for all expenses related to the research proposal. Indicate which expenses for which you are seeking to cover with the MLGSCA grant.
sharing with members – indicate plans for sharing results of the research project with members of MLGSCA
Part 2: Curriculum vita that includes:
applicant's name
current working title
institution name and address
telephone and fax number (if available)
education
recent (5-10 years) work experience
Judging: Each research proposal will be reviewed by members of MLGSCA Research Committee and a review ballot will be completed by committee members. Official notification will be sent to recipients and non-recipients after the Advisory Board meets and reviews the final list submitted by the Research Committee. Normally, this would be 15-30 days after the due date of the grant application. Depending on the quality of the applications, the Research Committee may recommend that no grants be presented in a given year.
Applications will be accepted through May 10, 2016.
For more information, please contact:
Deb Schneider, M.Ed, MLIS |
MLGSCA Research Chairperson
Senior Librarian/Nurse-Library Liaison
Library Services | HonorHealth Scottsdale Osborn Medical Center
P: 480-882-4870 | F: 480-882-4200 | honorhealth.com
Posted on | March 15, 2016 | No Comments
Posted on | March 10, 2016 | No Comments
President-Elect
Kathryn Houk
Bio:  Kathryn (Katie) Houk has a B.S. in biology from Elon University, NC and graduated with her MLIS from Kent State University in 2009. She officially became a medical librarian in 2011 when she was hired to be the liaison to the biomedical sciences programs at Tufts University's Hirsh Health Sciences Library in Boston, MA. An active member of MLA since 2011, Katie has attended the annual meetings in Boston, MA, where she presented a poster, and Austin, TX. She will be presenting a paper in Toronto, ON this spring and plans to apply for her AHIP certification in July.
Katie was also an active member of the regional medical library groups and participated in the NE NN/LM community while in Boston. For the past three years she was co-chair of the eScience Portal for New England Librarians, and participated in various ways with the eScience Symposium, presented annually by the UMass Medical Library, NE NN/LM and the Boston Library Consortium.
Katie and the SDSU Library hosted the MLA fall webinar series this past November and December, and Katie is looking for ways to become more involved with the medical library community in southern California. 
Statement of Aims:  In my five years as a health sciences librarian, I have been lucky enough to attend courses and training for systematic review support, NCBI databases, and research data management; which I believe has allowed me to be focused on the forefront of what's new and evolving in academic health sciences librarianship, while still gaining understanding of the day-to-day needs of practitioners, students and faculty through my everyday job functions. Having come from a very active, but geographically compact region, I would love to try to build a stronger relationship with the PSR NN/LM to promote educational opportunities in these new and exciting areas of librarianship across our expansive area.
I think any aspiration for change is predicated on strong communication and sense of community. I have a strong interest in marketing and promotion having served as the chair of the public relations team for 2.5 years while at Tufts; helping to develop programs such as fun de-stress events, therapy dog visits, and video marketing.
I would like to work with MLGSCA to promote more active communication and provide more openly announced opportunities for meet and greets within metro areas. With my interest in promotion, I am also looking forward to the opportunity to promote all of the wonderful work and ideas MLGSCA brings to our national organization and work towards an environment where everyone feels like their voice can be heard.
Caroline Marshall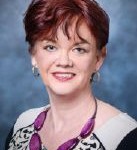 Bio:  Caroline Marshall is a Senior Medical Librarian for Public Services at the Cedars-Sinai Medical Center Medical Library. She is the liaison librarian to the Nursing Department, teaches nurses' information literacy skills and provides research consultations. She is a member of the Cedars-Sinai Nursing Research and Evidence Driven Practice (NR-EDP) Council and the Family and Patient Education committee. In addition, she provides specialized support to researchers including NIH Public Access and SciENcv compliance. Ms. Marshall conducts rounds with medical residents to provide clinical support and teaches regular classes on Database Searching, Getting Published and Health Literacy for the medical staff.

Ms. Marshall received a B.A. from Trinity College, Dublin Ireland. After more than 20 years in Financial and Media Research she enrolled in Southern Connecticut State University's Masters of Library Science Program and graduated in 2006. She received her AHIP at Senior Level in 2014. She has been an active member of the MLGSCA, since moving to California from Connecticut in 2012, where she served as Leader of the Community of Interest for Health Literacy, New England Region, teaching librarians in the network to launch health literacy initiatives in their organizations. Her activities with MLGSCA include; MLGSCA Web committee member (July 2013 to present) and Research Committee member (July 2013 –present). She also mentors interns from UCLA (University of California Los Angeles) Graduate School of Education and Information Studies Internship Program and the San Jose State University School of Library and Information Science Internship Program.
Statement of Aims:  I am really honored to be considered for the President-Elect officer position for the MLGSCA.
One of the first things I noticed when I became a librarian is how we continuously need to grow and develop to maintain the integral role we play in the organizations we serve. That requires innovation and creativity to help bring about the constant transformational change that our roles require to show our relevancy and to prove that we do provide economic value. Continuing education has helped me greatly in redefining and expanding my skills to support the research and projects high on my institutions agenda. Strong programming can help others support and achieve the goals of their institutions, thereby demonstrating return on investment.
Many people I have spoken to at conferences hold a variety of roles in their organization. I am a strong believer in using our networking and media resources to communicate with other librarians both regionally and nationally the opportunities open to medical librarians and how with the support of the MLGSCA and MLA they can continue to grow and adapt to the changes in their institution. I never planned on becoming a medical librarian but am so thankful that is where I am today.
Secretary
Susan McKinlay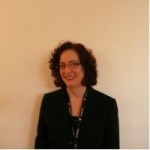 Hello, my name is Susan McKinlay, full time solo librarian at West Coast Ultrasound Institute located in Ontario, California; an allied health career college with 500 students, faculty and staff (teaching ultrasound, magnetic resonance image, and vocational nursing). I graduated from the University of Wisconsin at Milwaukee School of Information Studies in December 2006 and began my current position in October of 2013. I brought with me an undergraduate degree in finance; after years of experience performing document review and data entry for a federal court. Pleased to meet you all. My volunteer experience has been all over the place from the Girl Scouts, Daughters of the American Revolution, charity fundraising in the workplace, schools, libraries, and hospital information desks. Once or twice I have volunteered with ACRL chapter in Washington State. Currently, I am pursuing online educational opportunities with the National Library of Medicine after initial taking a class in consumer health information.
I am so pleased to have the opportunity to become involved with the Medical Library Group of Southern California and Arizona [MLGSCA] after meeting so many wonderful librarians at PubMed trainer workshop in Phoenix just before last year's Super Bowl game. I don't know who won that game, but I am interested in providing accurate, current and professional information. Looking ahead as secretary, my interest is in providing concise and timely reporting of meetings.
MLGSCA Nominating Committee
April Aguiñaga
I have been a medical librarian for Maricopa Integrated Health System (MIHS), since February 2007. My previous experience has been as public librarian for various public libraries since 1994. I have lived in Phoenix on and off since 1987 but also lived in Omaha, Nebraska; Houston, Texas; San Diego & Long Beach, California. Since my husband is also a librarian I attended many American Library Association conferences, the MLGSCA/NCNMLG Joint Conferences in 2008, 2010 & 2013 and 2 of the MLA Annual Meetings in Minneapolis & Boston. I am active in our local group – CABL (Central Arizona Biomedical Libraries) and served as secretary from November 2008 – December 2013, President-Elect & President and just went off the CABL Executive board as Past President in December 2015. I have been a part of the MLGSCA Executive board when I served as MLGSCA Secretary from July 2012-June 2013. Plus was involved with 2010 MLGSCA/NCNMLG Joint Conference held in Glendale, AZ as Hospitality Chair. I have been a member of CABL, MLGSCA & MLA since 2007.
I look forward to the opportunity to continue to support our MLGSCA membership through participation on the MLGSCA Nominating Committee.
Jackie Davis
Jackie Davis, MLIS, has been a librarian for over 10 years working in a military library, a public library, in the world of adult literacy, and found a home as a consumer health librarian for over 5 years. She has experience as a community organizer and has taken these skills into the library at Sharp Memorial Hospital. Telling others about the health library at her institution is a joy because she believes so strongly in the power of information – especially the power of information embedded in a caring relationship. She won the CAPHIS Consumer Health Librarian of the Year for 2013 and one of the Gale/Cengage Librarian Superheroes awards!
Sunny McGowan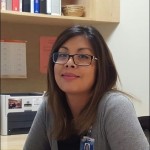 Sondhaya "Sunny" McGowan is the Manager of the Melisa Reasner McGuire Health Sciences Library at Scripps Mercy Hospital, San Diego. Her history with MLGSCA began when she joined as a library school student in 2008. While working towards her degree, Sunny was a part-time medical librarian technician and received the first MLGSCA Scholarship for Paraprofessional in Health Sciences Libraries.
After accepting the position as Medical Librarian at Scripps in 2011, Sunny took a more active role in MLGSCA by Co-chairing Membership with Lori Tagawa and fulfilled a single term as MLA Chapter Council Representative Alternate for Kathleen Carlson in 2014. 
Sunny is currently the MLGSCA Secretary, and her willingness to take on opportunities to experience other roles in MLGSCA is what lead her to run for a position in the Nominating Committee.
Kevin Pardon
Kevin Pardon is a Health Sciences librarian at Arizona State University where he serves as a liaison to the faculty, students, and staff at ASU's College of Nursing and Health Innovation and College of Health Solutions. In this role, he leads instruction sessions, assists with literature searches, and develops online learning modules – among many other things. Kevin joined MLGSCA just over three years ago when he moved to Arizona from Michigan and is a graduate of the Library & Information Science program at the University of Pittsburgh.
He is currently the Past-President of the Central Arizona Biomedical Libraries Group (CABL) and is a current member of MLGSCA's Research Committee, MLA's Nursing and Allied Health Resources Section (NAHRS), and MLA's Research Section.
Candidates submitted by your MLGSCA 2015-2016 Nominating Committee:
Kathleen Carlson, Chair (2015-2016)
Amy Chatfield (CA), (2015-2017)
Norma Layton (CA), (2015-2017)
Lisa Marks (AZ), (2014-2016)
Lori Tagawa (CA), (2014-2016)
A special thanks to Elisa Cortez (Loma Linda University) for her guidance and knowledge on Ballotbin.
Posted on | February 11, 2016 | No Comments
Posted on | February 10, 2016 | No Comments
West Coast Ultrasound Institute is seeking a Librarian for its Beverly Hills campus. More information about this opportunity can be found here.
West Coast Ultrasound Institute has three campuses in California and Arizona serving 800 to 1000 students.  The Librarian position is considered to be an entry level professional position. Call Lauren Anderson who is the Career Development Director, 3700 E. Inland Empire Blvd Suite 235, Ontario, CA 91764. Office 909-483-3808 or Susan McKinlay, Librarian at 909-483-3808 x 227.
Posted on | February 8, 2016 | No Comments
The saying that a picture is worth a thousand words is, if anything, an understatement in the field of medicine. Many topics, including anatomy, diagnostic pathology, and more, simply can't be described any other way. But it can be very complicated to find medical images that can be used for teaching or to confirm a diagnosis.
To that end, the National Library of Medicine has recently launched MedPix, "a free online Medical Image Database with over 53,000 indexed and curated images, from over 13,000 patients." Try it out!
Posted on | February 5, 2016 | No Comments
On behalf of the Awards Committee:
Consider applying, deadline is Feb. 15th
Purpose:
To support professional development activities including attendance at classes, conferences and meetings;
To provide MLGSCA members with the opportunity to increase their competence in the theoretical, administrative and/or technical aspects of librarianship.
Eligibity:
The applicant must:
1. Be a regular member of MLGSCA;
2. Hold a graduate degree in library/information science;
3. Be a practicing medical librarian with at least two years of professional experience;
4. Be willing to write at least a 500 word summary on the event for the MLGSCA blog;
5. Not have received this award in the past three years.
Consideration will be given to outstanding candidates who do not meet all of the eligibility criteria.
Specifics:
Awards range from $100 – $500.
More than one award may be granted in a year.
Awards Committee screens applications and recommends candidate(s) to the Advisory Council of MLGSCA which has authority to grant the award(s).
Applications:
1. Print out the application form and complete it.
(A paper copy of the form is printed in the MLGSCA Directory)
2. A MS Word version of the form can be filled out online and submitted as an attachment to the Committee Chair, Laura Stubblefield (see address on form).
3. Forms are also available from the chair of the Awards Committee, or from the Secretary of MLGSCA.
4. Deadlines: September 15th; February 15th.
For more information, please contact:
Lisa A. Marks, MLS, AHIP
Director of Libraries
Instructor, Medical Education
College of Medicine
Phone (480) 301-4422
Fax (480) 301-7005
marks.lisa@mayo.edu
Posted on | January 30, 2016 | No Comments
I want to thank the MLGSCA Awards Committee for selecting me for the Professional Development Award. It was used for the 2016 Joint Meeting at Stanford University.
Many of you may know that I was the registration co-chair of the Joint Meeting along with Nita Mailander.  I recommended using Wild Apricot for membership and conference registration and the conference co-chairs decided to use Wild Apricot as our conference registration software which created a separate website from the conference website. We also created two separate registration website, one for exhibitors and another one for attendees.
There were 110 attendees at the Joint Meeting and eight exhibitors. Since there were so few vendors the conference co-chairs revamped the conference schedule and decided to ask each exhibitor to deliver a presentation to the attendees. On Thursday Alan Carr gave the RML Update, he said UCLA has been awarded the cooperative agreement with the National Library of Medicine for 2016-2021. Data management support activities will be a new focus area of responsibility. Kelli Ham spoke about Consumer Health Toolkit, Kay Deeney gave an update on Midday at the Oasis, and Lori Tagawa spoke about the results database initiatives in ClinicalTrials.gov as well as funding. Following the NN/LM PSR, there was a presentation by Ovid Wolters Kluwer on 'Resources for a Flipped Classroom.'
Kevin Baliozian, Executive Director of MLA gave an update. He talked about the transition of MLA, sections, and SIGs to the new Socious platform and website. Kevin also spoke about the finances of the organization and we now currently have 2700 members and 56% of our budget comes from membership dues. He spoke about MLA's strategic plan that encompasses four areas:
What MLA does
Education
MLA Technology
Research
What MLA's current international presence is and the changes at the annual conference that is combining the MLA's Presidents reception with the Awards luncheon, and the addition of more paper sessions in the same time frame.  EBSCO, Rittenhouse, Sage and McGraw Hill each gave a presentation on 'Supporting Evidence Based Practice: Solutions for Libraries in Clinical Practice.'
The Opening Plenary Session with Dr. Richard Kelly, clinical faculty at the University of California Irvine took a look at how Obamacare originally had been structured to provide health coverage for most Americans. Dr. Kelly explained the way the laws have been enacted by Congress and decisions by the Supreme Court have limited its scope. His presentation examined who is now being left behind, what the consequences are of maintaining such a population of uninsured, and what, if anything, is being done to remedy the situation. Dr. Kelly presentation contained a lot of data and great slides. One slide that struck me is that if the United States continues along the same path, the only things Americans will be paying for with our taxes by 2020 is Medicare and Social Security. There will not be enough money for roads, education or defense. Dr. Kelly's slides are uploaded to the conference website under speakers and presenters.
The Closing Plenary Session with Dr. Pat Brown, Professor of Biochemistry at Stanford University encompassed three areas: freely accessible scientific papers, the peer-review publication process, and animal farming. Dr. Brown is one of the founders of the Public Library of Science (PLOs.org) and spoke about how he and his colleagues went to the publishers back in 2000 to ask them if they could collect pre-printed publications for a database and the publishers said 'No.' So they started PLOs.org a nonprofit open access scientific publishing project aimed at creating a library of open access journals and other scientific literature under an open content license. Currently there are seven publications that are primarily funded by payment from authors.
Dr. Brown's second topic was on the peer-review publication process. He believes there is no effective pre-publication review and says it takes too long for an author to get published. He says there should be a post-publication review that would allow for the comparing of study results and this would identify the studies that are false. The third topic during his presentation was about animal farming and how it contributes to greenhouse gases, poor conditions for animals, sub-standard food products, impact on the environment, and global warming. Dr. Brown spoke about the 'Impossible Cheeseburger' and expounded on the benefits and the complex process of recreating the experience of meat using only plant based ingredients. The burger would have to be better than a regular meat burger for consumers to actually want to eat the product. He said the HEME-cell component is what gives meat its savory flavor. Although it appears that Dr. Pat Brown's talk was unstructured he was an engaging speaker and the takeaway was you do not have to be an expert to make a difference.
There were 13 poster presentations on Thursday afternoon and three paper sessions on Thursday afternoon and two paper sessions on Friday. Please check conference website for lists of posters and papers.
Once again I would like to thank Laura Stubblefield and the MLGSCA Awards Committee for selecting me for the Professional Development Award.
Kathleen Carlson, MLS, AHIP
Associate and Education Librarian
UA College of Medicine-Phoenix
2016 Joint Meeting Registration Co-chair
Posted on | January 30, 2016 | No Comments
How should medical librarians prepare to react and respond during active shooting incidents or workplace violence in general? On December 2, 2015, a massive shooting occurred at the Inland Regional Center, a health facility in San Bernardino, California. It was constituted as a terrorist act due to the presence of a backup attack plan. It was also considered a home-grown or domestic terrorist act, rather than a bigger terrorist act, because no linkages to other terrorists were yet to be detected.
It would be wise for medical librarians to be prepared to act and respond to active shooting inquiries and activities, because, believe it or not, there is a library of consumer resources at the Inland Regional Center. Most of all, according to the Occupational Safety and Health Administration, workplace violence is higher among those who "work alone or in small groups… or in community settings… where they have extensive contact with the public," including "health-care and social service workers" (United States Department of Labor, 2015, https://www.osha.gov/Publications/osha3148.pdf, p. 3; United States Department of Labor, 2002, https://www.osha.gov/OshDoc/data_General_Facts/factsheet-workplace-violence.pdf, p. 1).
Resources are available at:
Although encouraged to post and educate safety precautions, medical facilities, especially those which provide long-term care, must remember to respect their residents' rights to "safe, clean, comfortable, and homelike environments" (United States Department of Health and Human Services, 2009, https://www.cms.gov/Regulations-and-Guidance/Guidance/Transmittals/downloads/R48SOMA.pdf, p. 13). Therefore, consult the administrators and management staff for approval before posting and educating the residents at your facilities.
Posted on | January 14, 2016 | No Comments
On behalf of the Awards Committee:
Please note deadline is: February 15, 2016
Purpose of Award
The purpose of the Louise Darling MLGSCA Achievement Award is to honor significant contributions to health sciences librarianship, as well as to the Medical Library Group of Southern California and Arizona.
Criteria for Award
1. Candidate's contribution is significant towards the advancement of health sciences librarianship through the endeavors of the Medical Library Group of Southern California and Arizona.
2. Candidate's contributions include, but are not limited to: service, publications, presentations, and projects.
3. Candidate must hold membership in MLGSCA at the time of election and be a member for a minimum of two years.
Award Guidelines
Nominations shall be made by the MLGSCA membership. Requests for nominations are solicited through the Awards Committee with a deadline of February 15th. Persons nominating candidates shall provide the Committee with a letter of nomination and an Application for Nomination form. (The form is also printed in the MLGSCA Directory.) Awards Committee members are not eligible for the award during their committee service. The Awards Committee reviews nominations and recommends candidates to the Advisory Council for final approval. Candidates will be excluded from discussions.
The Louise Darling MLGSCA Achievement Award is given annually. The number of candidates per year is at the discretion of the Awards Committee. If no suitable candidates are nominated, the award is not given. Discussions during the selection process of both the Awards Committee and the Advisory Council are not a matter of public record.
The award is usually presented by the President during the Spring Meeting and is announced in the Newsletter following the presentation. The recipient will receive $500.00 and a commemorative item which states:
THE LOUISE DARLING MLGSCA ACHIEVEMENT AWARD
PRESENTED TO:
NAME:
DATE:
PLACE:
IN HONOR OF SIGNIFICANT CONTRIBUTIONS TO
HEALTH SCIENCES LIBRARIANSHIP
Posted on | January 7, 2016 | No Comments
The 2016 MLGSCA membership renewal drive is now open! Renew online at https://mlgsca.wildapricot.org/ and take time to review and update your profile!
MLGSCA membership remains a great value at only $35 per year for regular members, $17.50 for retired members, and free for student members! Some of the benefits include:
Learning about job postings, networking opportunities, and other announcements via the MLGSCA Listserv
Sharing or gaining ideas, insights, experiences, and expertise through the MLGSCA Mentorship Program
Taking advantage of discounted registration rates for the January 2016 NCNMLG/MLGSCA Joint Meeting in Palo Alto, CA (https://2016jmncnmlg.wildapricot.org/)
Connecting with your peer community through the MLGSCA Membership Directory
Gaining recognition with awards, and financial support for your education and research
Receiving professional and leadership experience by volunteering for committees or elected office
Voting! Register your voice through MLGSCA Advisory Council election (Must renew by March 1st, 2016!)
Maintaining regional affiliation with the Medical Library Association (MLA)
Online payment is preferred, but if paying by check please complete the online registration form, and send copy of invoice along with check (made out to MLGSCA) to:
Sue Espe, MLGSCA Treasurer
Banner Health – University Medical Center
Merril W. Brown Health Sciences Library
1111 E. McDowell Road
Phoenix AZ 85006
If you have any questions regarding MLGSCA membership please contact your Membership Co-Chairs: Lori Tagawa (ltagawa@library.ucla.edu) and Adele Dobry (adobry@library.ucla.edu).
« go back
—
keep looking »