Posted on | August 10, 2015 | No Comments
The University of Louisville (UofL) Korhauser Health Sciences Library invites applications from creative and self-motivated candidates for the position of clinical librarian. This outgoing individual will help the Library expand its clinical librarianship program. The library provides information and research support to the students, staff, and faculty of the Schools of Medicine, Dentistry, Nursing, and Public Health.
This is a full-time, tenure-track position reporting to the Assistant Director of the Kornhauser Health Sciences Library. Minimum salary is $42,000. The anticipated initial rank is Instructor or Assistant Professor. The entry rank and salary of the successful candidate are dependent on experience and qualifications.
Responsibilities
• Building collaborative relationships within clinical departments to support information literacy and evidence based practice
• Engaging with users in their preferred environments, typically outside the library
• Providing evidence-based healthcare teaching sessions
• Collaborating with clinical faculty, residents or students on journal clubs, seminars, systematic literature review projects, and other clinical forums
• Providing timely information as requested using current technology and resources
• Keeping students, faculty, and staff in touch with emerging technologies and electronic information tools in the field of medicine
• Participating in the development of the Kornhauser Health Sciences Library's clinical library services program
• Supporting KentuckyOne Virtual Library services as needed.
• Participating in the management of the library
• Providing service at library information desk
• Engaging in scholarship and activity in appropriate professional organizations
Required Qualifications
• Master's degree from an ALA-accredited program or international equivalent in library or information science
• Knowledgeable about biomedical and evidence based practice literature, research, and clinical tools
• Excellent presentation and relationship building skills
• Demonstrated ability to think and react quickly in a clinical environment
• Demonstrated ability to learn and use new technologies
• Demonstrated ability to communicate effectively in multiple formats to diverse audiences
• Demonstrated evidence of initiative and flexibility with planning and problem-solving
• Demonstrated ability to work creatively, collaboratively and effectively as both a team member and independently
• Demonstrated commitment to health sciences librarianship
• Potential to meet promotion and tenure requirements
Applications should be submitted electronically at https://highereddecisions.com/uofl/current_vacancies.asp. Completed applications should include a current curriculum vitae, a letter of interest detailing your relevant experience, strengths and accomplishments, and the contact information for three references. The Search Committee will begin a confidential review of completed applications on September 8, 2015; the position is open until filled. Questions about the position or application process may be addressed to:
Vida M Vaughn
Assistant Director
Kornhauser Health Sciences Library
University of Louisville
Louisville, KY 40292
(502) 852-5763
vmvaug01@louisville.edu
Posted on | July 28, 2015 | No Comments
California State University Long Beach, University Library seeks an enthusiastic, adaptable, and learner centered librarian to serve as a full-time temporary (September 1, 2015 – July 31, 2016) Health Services Librarian. This librarian is the primary liaison to the Nursing, Health Care Administration, Kinesiology, Nutrition and Dietetics, Food Science, Physical Therapy, Speech-Language Pathology, and Health Sciences Departments. Primary duties include developing, designing, and delivering information literacy classes, collection development, reference, and participation in library-wide initiatives and governance.
See full responsibilities, minimum qualifications, and instructions on how to apply: http://web.csulb.edu/library/jobs/summer2015-librarian.html
Posted on | July 24, 2015 | 2 Comments
This year the MLGSCA professional scholarship award gave me the chance to experience firsthand the conference that is dedicated specifically for librarians in the Medical profession. I had heard many interesting stories and adventures from my mentor, Lisa Marks, and now I could fully take it in.
While not a new comer to Library conferences, I am a new comer to the Medical Library Association conference.  And while not a new comer to Texas, I'm a new comer to Austin. As a newbie I also decided to get out there and give a first time talk at this conference as well.
Arrived in Austin on a muggy and raining Friday afternoon and checked in to the hotel that a fellow MLGSCA member, who I'd met at the Quint meeting in Denver, was gracious enough to let me share a room with her. Soon hunger got the best of me and I went in search of food. Luckily for us we had a good view of the convention center and restaurants.  Texas is considered part of the south so I thought some good soul food was in order and I found it at Gus's World Famous Hot & Spicy Fried Chicken.
Then I headed on over to the convention center to check in and check things out. After checking in, I ran into a fellow MLGSCA member Rikke Ogawa who was manning the MLA Toronto booth and later found out that my roomie, Sunny McGowan would be manning the MLGSCA chapter's booth during her attendance to the conference. MLGSCA not only has active members at the Chapter level but also at national level.
Saturday morning was spent exploring a little of Austin, which included the capital building but with the weather so humid, we weren't inspired to do too much site seeing and we rested up before heading on over to the Exhibit hall for the Grand Opening of the Conference.
If you've never been to one of these conference, don't let the Exhibit (namely vendors) scare you off. One vendor partnered with a local massage therapy place and offered free massages.  One vendor, I hadn't seen in a while and I actually needed to talk to them about some new products. I've come to look at the exhibit hall as a giant candy shop for library services. They have lots of shiny products, of which most of our institutions can't afford, but it's fun to play with as long as you can put it back.
You will also run in to former colleagues, other professionals you have met at previous conferences, or classes or perhaps even a few fellow MLGSCA members. They are always welcoming, and if they know you're a first timer, they will gladly give you all the tips on vendors.
Librarian conference? Isn't that boring? That was the reaction I got when I told people what I was doing. But after attending a few of the vendor sponsored events, I can say that is not the case.  Like I said vendors are your friends. However, I will say that Ovid had the best BBQ in town.
Now, to the real reason we attend our conference. While you can feel overwhelmed by what is offered, I thought it'd be best to attend the meeting for New Members and First-Time Attendees. I've always been fascinated with how libraries and librarians came about and in all the library school classes I'd taken, I had never once felt I had a lightbulb moment,  but this light bulb came on during the 30 minute talk that Lucretia McClure gave.  She not only talked about the evolution of the medical library but reminded us of the innovations that took place that got us to the place we are today which included embracing fellow colleagues.
I also enjoyed the plenary speeches, but my favorite, which I think most agree, was Mae Jamison. While her talk was a bit over my head, what I did take away was that librarians, who are facing many challenges in our profession need to be open to "impossibilities", use existing knowledge in new ways, and more importantly contribute if the medical library is to be sustainable for the future. Don't just accept but be willing to take risks.
A few of my fellow MLGSCA members came and supported me during my lightening talk, and I learned quite a few things and idea from the other speakers as well.
MLA was a great experience, and much more manageable than ALA, but it gives you a better chance to network with fellow medical librarians across the nation, make new friends, meet old colleagues, and let our librarian hair buns down for a bit.
If you are a first time MLGSCA member or a recent Library school graduate, do try to get to at least one MLA conference during your career. You will be inspired.
Thank you to the Awards Committee for giving me this opportunity.
Posted on | July 24, 2015 | No Comments
Stanford University invites applications for the Director for Research & Instruction position at Lane Medical Library.  The detailed job description is available by visiting http://jobs.stanford.edu and searching for job # 67674.
Description
Stanford University is seeking a Librarian 4 to be responsible for the Research & Instruction department and program in the Lane Medical Library.  Reporting to the Associate Dean for Knowledge Management, Director of Lane Medical Library & Knowledge Management Center in the School of Medicine, the Director for Research & Instruction is responsible for the strategic direction of research and instructional services, the knowledge navigation and information literacy skills program, and the departmental liaison program. This position includes responsibility for identifying innovative user-centered service initiatives,  supervising a staff of 3 FTE, collaborating with programs across Stanford Medicine and liaisoning with libraries on campus.
The Director for Research & Instruction is a member of Lane Medical Library's senior management team which has the responsibility to create the overall vision and guide the process of setting priorities, develop appropriate strategies in achieving objectives, enable successful outcomes through the best use of library assets including, staff, funds, collections, technology and facilities, and ensure world class knowledge-based services in support of the School 's research, clinical and educational mission. As the primary liaison for Medical Education, the Director for Research & Instruction is responsible for overall services and planning of research and instructional services, including curriculum development in information literacy skills and technology planning that ensures excellence in research and knowledge navigation services.
Posted on | July 24, 2015 | No Comments
An announcement for a Library Technician, GS-1411-07/08, has been posted on USAJobs and will close on Monday, July 27, https://www.usajobs.gov/GetJob/ViewDetails/396265600. The position is in the Collection Management Unit (CMU), Preservation and Collection Management Section (PCM) of NLM's Library Operation's Public Services Division (PSD). The incumbent will work closely with the CMU Head and will perform a variety of library collection maintenance activities as well as assist with Library Operation's digitization projects.
For further information about the position, please contact Mary Kate Dugan, Head, Collection Management Unit at 301-435-7113 or duganm@mail.nlm.nih.gov, or NIH Human Resources specialist Douglas Bruno at 240-406-8230.
Posted on | July 21, 2015 | No Comments
The University of Southern California Norris Medical Library seeks an enthusiastic and forward-thinking librarian to serve as a full time Information Services Librarian. This librarian is the primary liaison to the Keck School of Medicine and is closely involved in the curriculum of medical students. The library has a strong emphasis on providing access to a wide variety of electronic information resources and educating faculty, students and staff on database searching, evidence-based health care, bibliographic management, and resources for mobile devices, etc.
See full responsibilities, minimum qualifications, and instructions on how to apply at https://jobs.usc.edu/postings/45531
Posted on | July 16, 2015 | No Comments
USA Jobs is advertising the San Francisco VAMC Librarian position initially for Current or Former Federal Employees with Status, Disabled Veterans, and Schedule A candidates.  The application period is from 7-16-15 to 7-27-15.
https://www.usajobs.gov/GetJob/ViewDetails/409181900
Posted on | July 13, 2015 | No Comments
MLA is offering the following workshop: "Library Statistics: Data Analysis for Librarians."
This workshop will discuss steps for designing research projects that require statistical data, using methods of collecting data, using statistical software for analyzing these data, and drawing accurate conclusions once data have been analyzed.
The workshop will include the following:
Lecture via webinar on July 14, 2015, 1:00 p.m.–2:30 p.m., central time
Access to Moodle for class assignment (including practice data set, video demo, hands-on practice)
Follow up webinar to discuss assignment and questions on July 21, 2015, 1:00 p.m.–2:00 p.m., central time
More information can be found at https://www.mlanet.org/event/library-statistics-data-analysis-librarians-online-course.
Posted on | July 13, 2015 | No Comments
The Harriet K. & Philip Pumerantz Library at Western University of Health Sciences seeks a full-time Associate Director of Reference and Outreach on the Pomona, CA campus.
This position provides leadership, guidance, and expertise to a team of librarians whose mission is to enable and enhance the educational and research pursuits of WesternU faculty, staff and students. The Associate Director organizes, coordinates, administers, supervises and assesses comprehensive reference, research, and education services in a dynamic, team-based, client-centered environment supported by advanced library technology; provides frontline supervision of reference services, supports resource development, provides online and face-to-face instructional services for curricular and scholarly endeavors; exerts leadership in developing, planning, and implementing innovative services, collections, and programs that both anticipate and respond to the complex technological and information needs of a diverse population.
Job details at https://jobs.westernu.edu/postings/4485
Posted on | July 8, 2015 | No Comments
Edward Via College of Osteopathic Medicine (VCOM to its friends & neighbors) is establishing a new campus in Auburn AL & has an opening for a medical librarian. The position is classified as Administrative Staff & will be in charge of the library; official job description is available at the following link — http://www.vcom.edu/humanresources/files/Medical%20Librarian%20-%20Auburn%20Campus.pdf
Additional information & point-of-contact details are available at the VCOM HR base link — http://www.vcom.edu/humanresources/
Posted on | June 30, 2015 | No Comments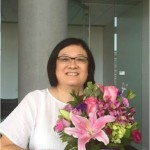 The Advisory Council wishes to thank Kathleen Carlson, Education Librarian at the University of Arizona College of Medicine in Phoenix, AZ, for her service as MLGSCA President.  Kathleen guided our group with a straightforward leadership style and focus on maintaining organizational transparency.  Her dedication to MLGSCA has been much appreciated!
Posted on | June 23, 2015 | No Comments
Do you know a paraprofessional who deserves to be recognized for the great work she or he does in a medical library? Nominate her or him for the MLGSCA Paraprofessional of the Year Award by July 1!
Purpose
The purpose of the Outstanding Health Sciences Library Paraprofessional of the Year Award is to honor an outstanding library paraprofessional in a health sciences library and to recognize the critical role and important contributions library paraprofessionals make to the development and evolution of modern health sciences libraries and librarianship.
Criteria
Considerations/criteria for nominating a paraprofessional for this award include, but are not limited to, a paraprofessional that:
Provides consistently, excellent library service.
Continually suggests improvements or innovative ideas and is willing to take the lead in making good suggestions a reality.
Encourages and promotes the library's mission, facilities and resources.
Enhances the promotion and marketing endeavors of the library through facilitating productive, effective communication between users and the library.
Is professionally curious and is willing to take risks, even if that means moving beyond their comfort zone.
Is a lifelong learner and regularly attends training or other local or regional events to improve their skills and knowledge base.
Nominations
Nominations can be made by any MLGSCA member and sent to the Awards Committee chair. Please use the available form. Nomination deadline is July 1st.
Frequency and Number of Awards
The Outstanding Health Sciences Library Paraprofessional of the Year Award is given annually to one outstanding paraprofessional in a health sciences library.  If there are no suitable candidates nominated, the award is not given. The award is usually presented by the MLGSCA President during the Fall Meeting.
« go back
—
keep looking »